Coaching with me is a collaborative experience that can empower you to learn more about yourself, how well you relate to others, and what goals and actions can support your personal and professional development.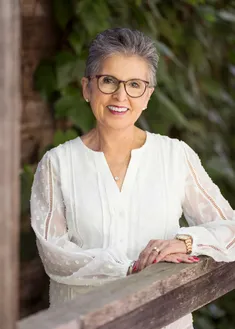 MY COACHING PHILOSOPHY
My coaching is informed by the principles of positive psychology, health & wellness, and wholehearted living and I adhere to the ethics and competencies of the International Coaching Federation. Positive psychology focuses on positive emotions and enhancing personal strengths. Health & wellness principles help us recognize how thoughts, beliefs, and feelings impact the way we work and live. Wholehearted living focuses on the cultivation of courage, compassion, and connection to brave through life's challenges. I also coach using the Dare to Lead™ curriculum to enhance clients' leadership skills.
I also offer and array assessments that give my clients the opportunity to more fully understand their values and talents and to learn how to leverage them to reach personal or professional development goals. I am certified in the Emotional Quotient Inventory (EQ-i 2.0 ), which is the world's leading measure of emotional intelligence and based in decades of research on effective human performance and development and the EQ 360, which measures the same fifteen EQ-i competencies combined with the perceptions of people around you.
My coaching clients can expect to receive my full attention, deep listening, and insightful discussions about work and life situations, personal and career aspirations, and "blind spots" that can get in the way of achieving a desired goal. I easily relate to and appreciate working with individuals from diverse backgrounds and life expressions. I am also grounded and comfortable in discussing the role of diversity, equity, inclusion, and belonging in the workplace--be it from the viewpoint of a leader or employee and place great emphasis on trust-building and psychological safety-building skills in order to navigate through these sometimes "touchy" and vulnerable discussions.
The bottom line is coaching with me is a safe place to expand your self-awareness and develop personal insights about your goals and the actions you need to take to reach them. I have coached individuals working in aviation, banking, professional coaching, customer services, financial, health care, human services, insurance, legal, manufacturing, medical, military, pharmaceutical, public education, publishing, research, university, and technology industries. Regardless of the reason or setting, the goal of my coaching is always the same--to coach with compassion for lifelong learning and growth. Read more about my vision of coaching for professional, leadership, and workforce development in a recent article appearing in Advances in Social Work.
Please note: Coaching is not therapy and does not carry the stigma some feel when seeking personal or professional advice or assistance. However, I do inquire if clients are in need of mental health services and/or are seeing a mental health practitioner should the need exist.

TYPES OF COACHING AVAILABLE
INDIVIDUAL SESSIONS
60-minute individual professional coaching sessions are offered on a weekly, bi-weekly or monthly basis, depending on the needs or desires of the client.
GROUP SESSIONS
90-minute coaching sessions are offered to enhance team relationships or learn from others in similar professional roles or work settings.
LASER COACHING
30-minute laser coaching sessions are a flexible, focused approach to coaching that offers clients in-the-moment support when they need it most.
CHECK-INS
Periodic or "tune-up" sessions with former clients on an as needed basis and at a discounted rate.
All of these coaching sessions are anchored in coaching agreements that are customized to the needs and time availability of the client. Coaching sessions are offered via Zoom and by phone. My coaching fee is currently $275.00 per hour.