My passion for coaching, consulting, and workshop facilitation is grounded in my family and career experiences.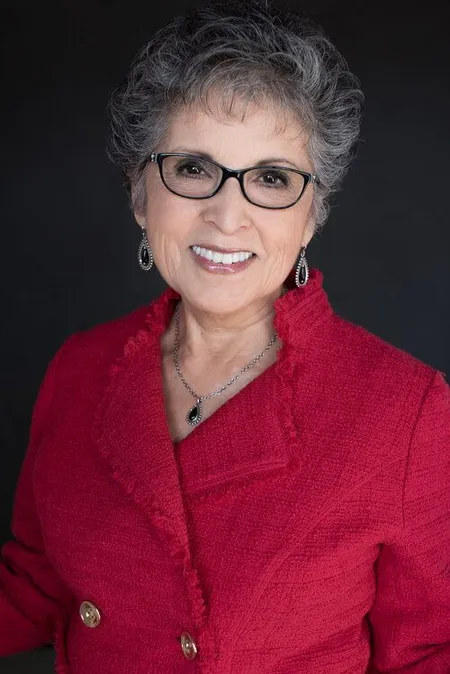 My parents taught me the basics— to value education, to serve others, and to cherish my Mexican-American heritage. Some of my greatest learnings, however, have come from the lived experiences of my clients and the organizations I have led.
Another important source of learning comes from my 14-year affiliation with the Brené Brown Education and Research Group. I integrate Brené's research on vulnerability, shame, courage and resilience in my coaching, consultations, and workshops; and I am actively learning how they show up in the lives of clients from a range of diverse backgrounds.
I was raised by blue collar working parents who encouraged me to learn all I could and never forget where I came from. I eventually chose social work as my profession and over time became a clinical social worker, social work professor, researcher, and a leader in my profession. I've listed some of my educational and professional accomplishments below. You can also learn more about me by visiting my LinkedIn page.
EDUCATIONAL BACKGROUND
• Case Western Reserve University, Ph.D., Social Welfare, 2002
• California State University, Sacramento, M.S.W., Social Work, 1981
• California State University, Sacramento, B.A., Social Sciences, 1974
CERTIFICATES & LICENSES EARNED
• Associate Certified Coach-International Coaching Federation (ACC-ICF)
• National Board Certified Health & Wellness Coach (NBC-HWC)
• Certified Dare to Lead™ Facilitator, Brené Brown Education and Research Group
• Certified Daring Way™ Facilitator-Consultant, Brené Brown Education and Research Group
• Certified Administrator EQi-2.0 , EQ 360 and the ESCI: Emotional & Social Competency Inventory
• Licensed Clinical Social Worker #16449 Texas Behavioral Health Executive Council
LEADERSHIP POSITIONS HELD
• Owner, LifeShift Coaching and Consultation, 2019-Present
• Owner, Standpoint Consultation, Research, & Consultation, 2010-Present
• Executive Director, University of California Berkeley, California Social Work Education Center, 2016-2019
• Department Chair, California State University, Fresno , Department of Social Work Education, 2012-2016
• Director, California State University, Fresno, Central California Social Welfare Education, Research, and Training Center, 2012-2016
• Executive Director, Children's Transplant Association, San Antonio, Texas, 1989-1992
• Director, Solano County Head Start, Fairfield, California, 1974-1975